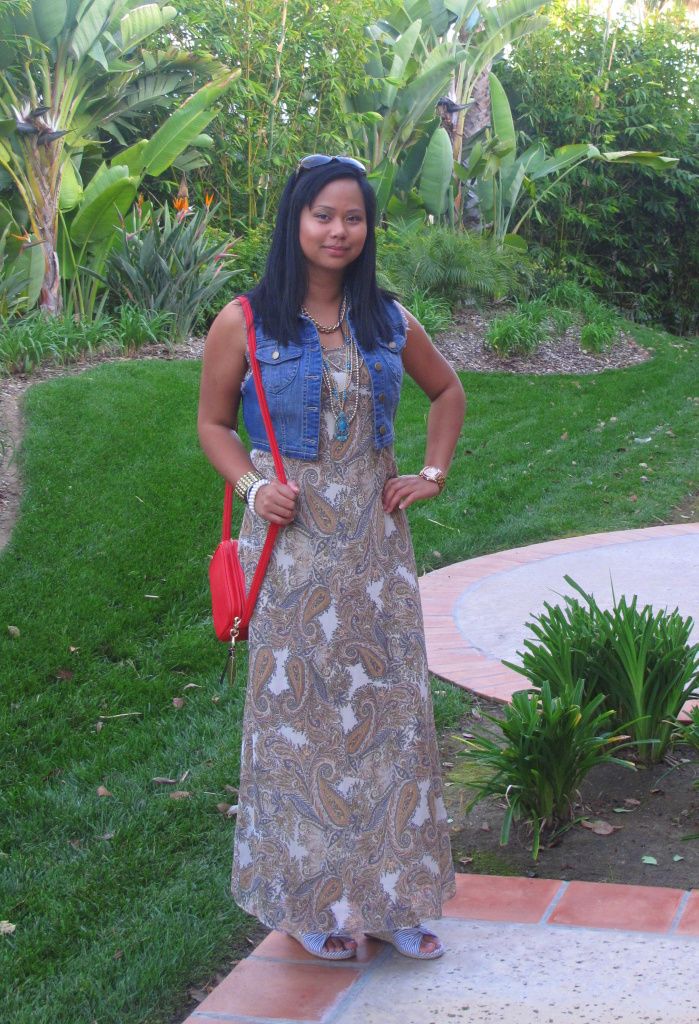 Don't cry because it's over. Smile because it happened.
Denim Cropped Vest & Bracelets – Forever 21
Maxi Dress – Boutique Shop in SF
Striped Sandals – Rocket Dog
Happy Friday Everyone! Here's an outfit I wore when I was in San Diego last weekend. The beach there is so awesome! I loved it! Plus, the food well I still like our food places in San Francisco but I love to eat at new places but there's nothing like home. The ribs at the famous Kansas City BBQ (where they filmed a scene from Top Gun) was really good, my baby girl was getting her hands dirty and chomping away. Glad she loves ribs!
Anyway, I couldn't really wear high heels since we were exploring the city. By the way, it was her first time riding a plane and boy was she so excited. We went to Legoland, walked around the beach, and of course tried the rides! Well thanks for stopping by my blog, off to read yours!