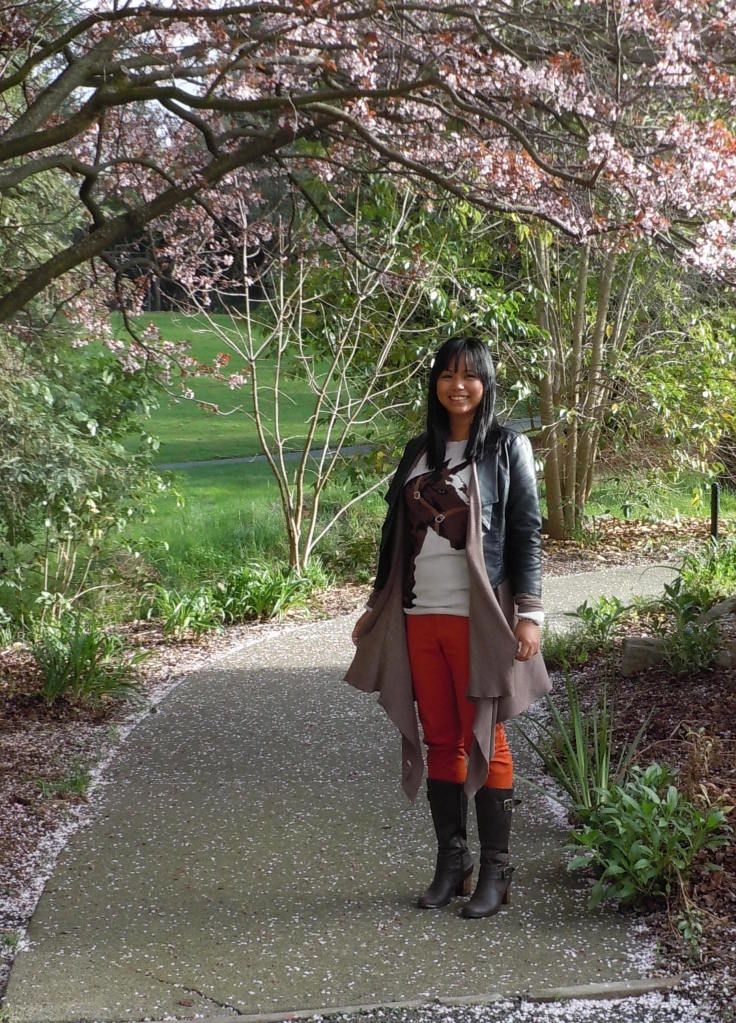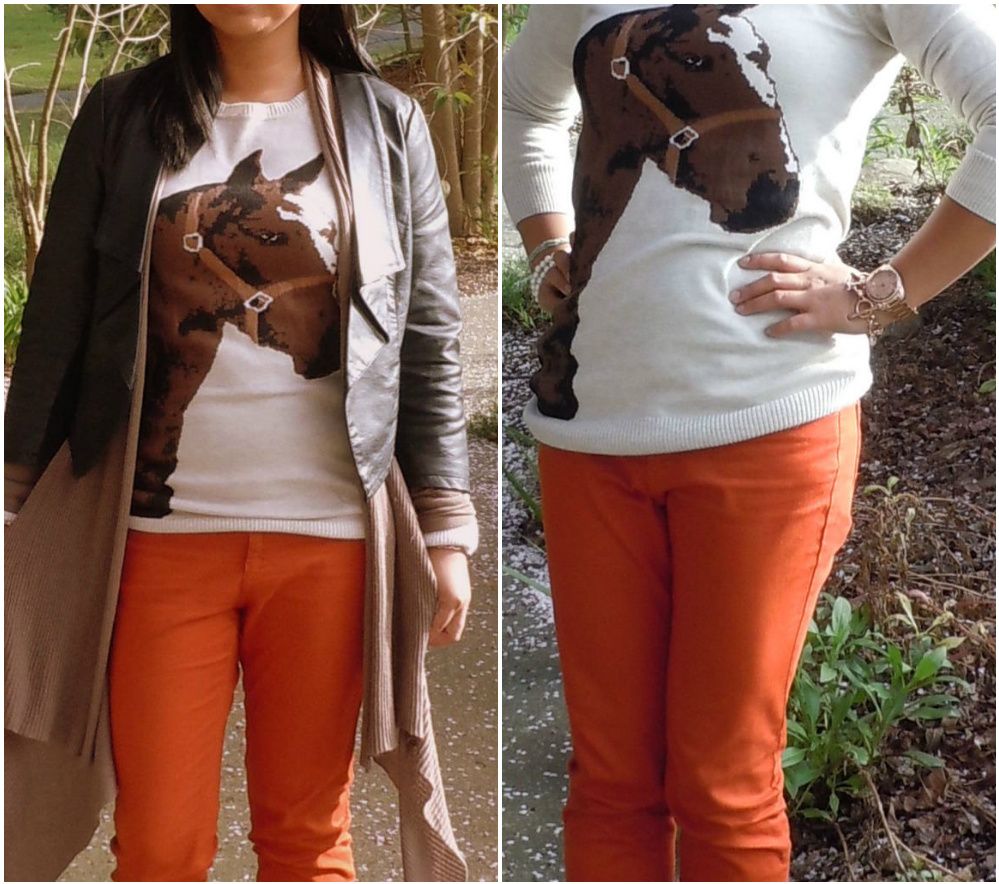 Outfit Details:
Cropped Jacket & Cardigan – Forever 21 (old)
Horse Sweater – H&M (super sale $5!)
Pants – Zara (last season)
Boots – Rampage (very old)
Watch – Michael Kors
Bracelet - Juicy Couture
Here I am in one of my favorite places in the East Bay is called Heather Farms, where they have this amazing garden area filled with bed of flowers. A bunch of weddings happens in this serene vicinity throughout the year, and I don't blame them. It is the perfect spot for picture taking. As you can see the gorgeous cherry blossom behind me is one of the reasons I come here and it has a huge playground for my mini me which she absolutely loves!
As for my very first horse sweater, I found him in the kid's section of H&M, I knew it was a horse sweater from a glance band grabbed it right away without looking at the size or price, I was in a rush. When I got home, I looked at my receipt and to my surprise I got this baby for only $5 bucks! It fit perfectly and became my favorite sweater for the weekend, along with pumpkin colored pants from Zara. My mini-me asked me why I didn't get her one. I would have since I love matching with her, but it was the last one.

I wish the path behind me led to the beautiful forevers!
Happy Hump Day!!