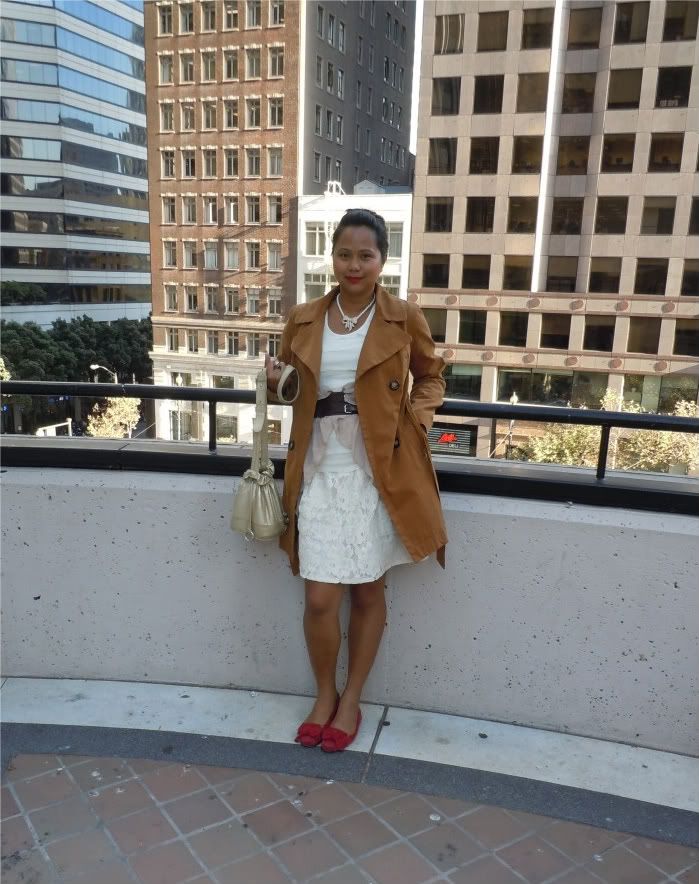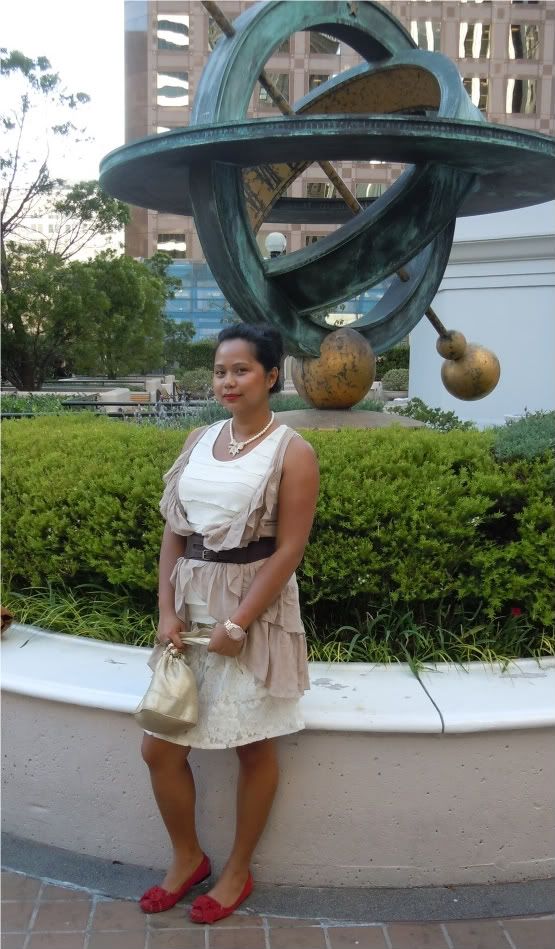 Top & Lace Skirt - Forever 21, similar here
Loafer – Steve Madden (Thrifted)
Gold Bag – DKNY (Thrifted)
Watch – Michael Kors (Gifted)
Hello lovelies!
I can't believe the great weather we are having in San Francisco. Well, there has been some light rain Saturday but other than that, I'm loving every moment! It is very cool and crisp, and definitely time to bring out the sweater dresses and boots! I also can't wait for the Starbuck's Caramel Brulee! Anyway, I have been finding some great sale and this great peacoat is one of them. When Old Navy had their 75% off everything, I was able to snatch this baby up. I love the color and the style. I am a coat lover and I have kept so many in the past. I don't know I just can't give them up. Any of you ever feel that way about coats.
Last but definitely not least, b.f. surprised me when I got home yesterday by bringing out the Christmas decors!!! Can't wait to show some to you all.
Hope you all have a lovely Monday!
PS. Check out what I found while thrifting last month...
I think it's the most cutest thing ever and can't wait to wear it!