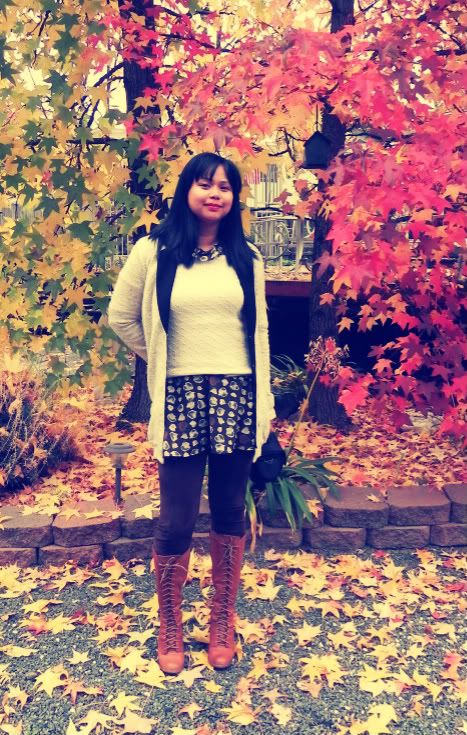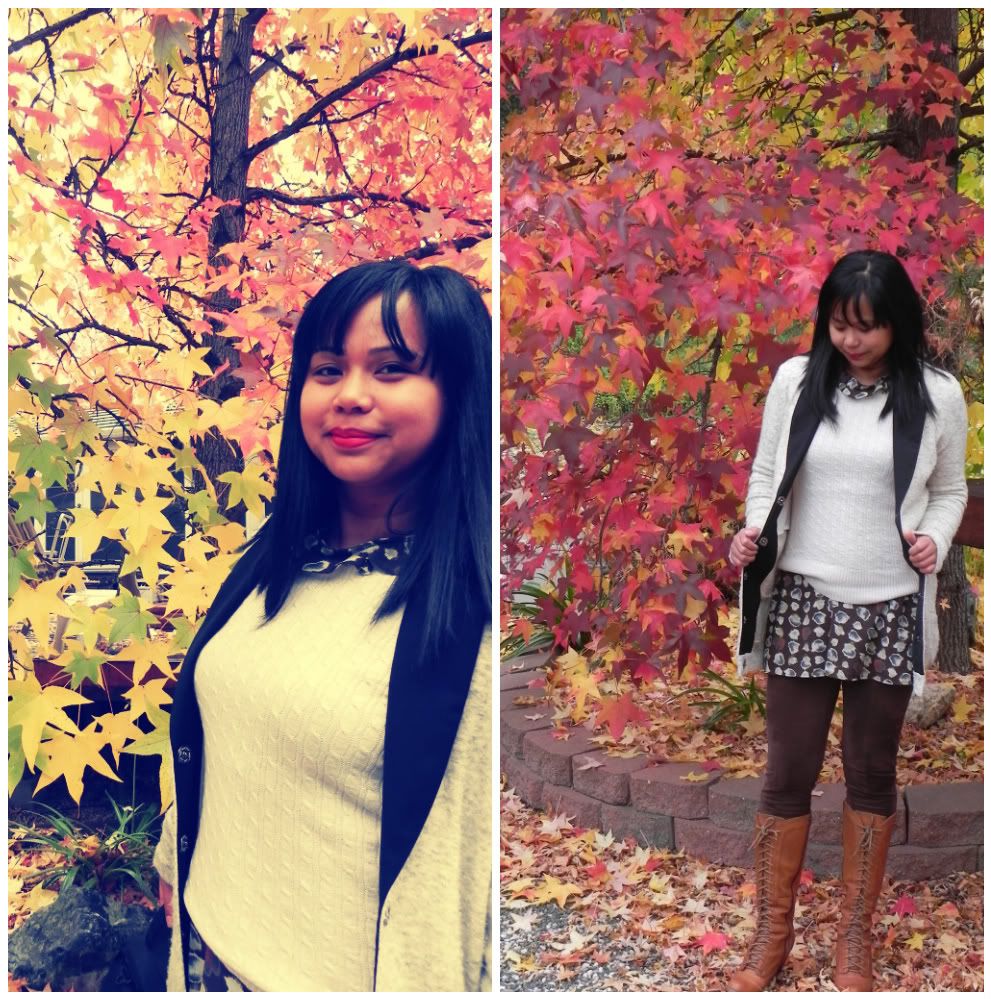 Sweater - ModCloth (last year)
Hello everyone! I hope everyone had a lovely Thanksgiving. As for me, I sure stuffed myself with so much turkey and all the good stuff like pies during my long weekend. Finally got to take pictures with my fall leaves! I love the colors of the leaves this time of year, they are just so perfect.
So, how many did the Black Friday this year? I did, but I wasn't going to because of all the crazy situations last year. Didn't really do much shopping for myself, really wanted to get all the 12 kids off the list. Yes, my darling daughter has 12 cousins! So crazy, but they are all fun! And yes, I managed to finish buying all 10 kids presents. Will do the older ones later. Even wrapped them up the next day! Usually I wrap them up Christmas Eve which gets too hectic for me. So decided to do them early this year...haha!