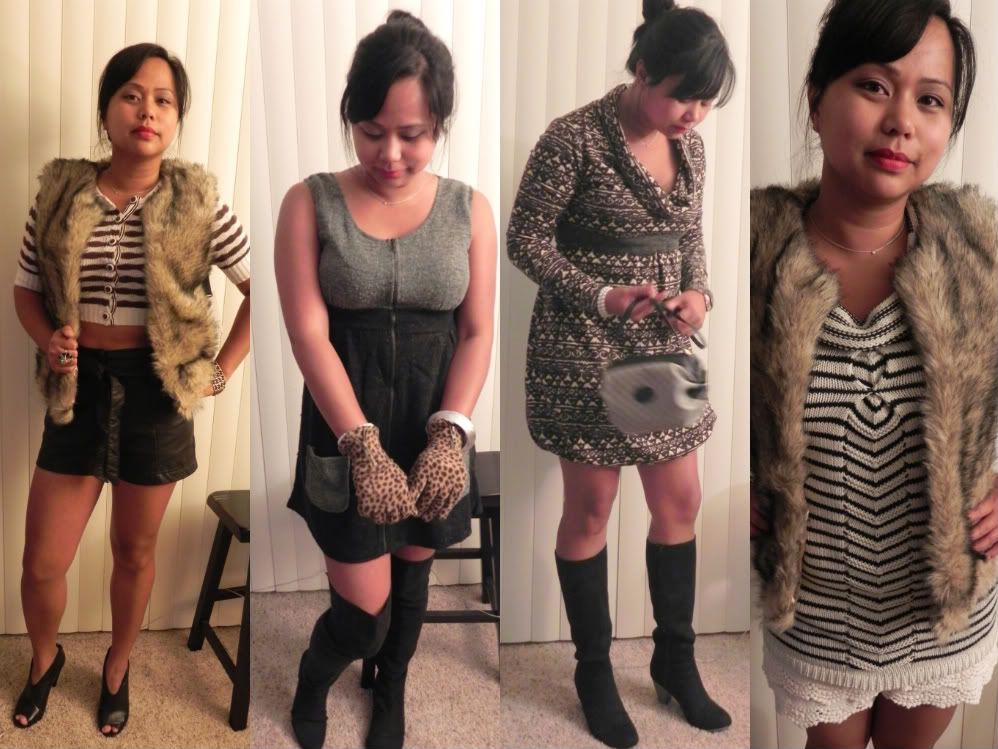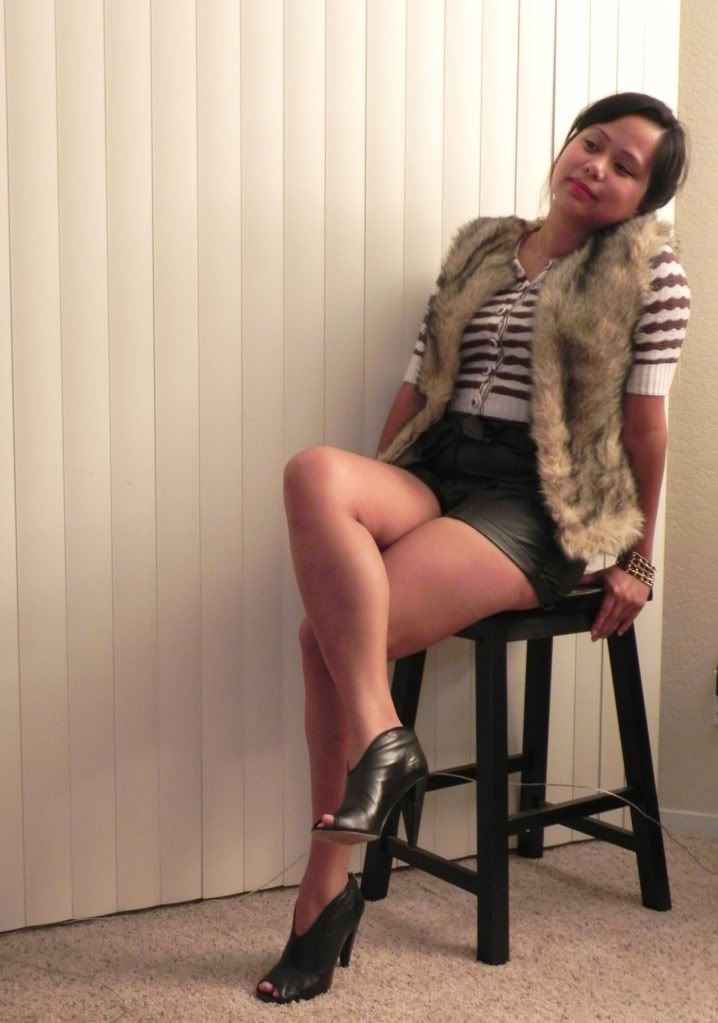 I was watching Hugh Jackman & wishing he was in front of me..*sigh*
1.)
Coyote Fur Vest, $90, StitchFix
2.)
Zippered Knit Dress, $45, StitchFix
3.)
Printed Sweater Dress, $103, StitchFix
4.)
Striped Tunic Sweater, $75, StitchFix
Finally able to take pictures with the package I received from StitchFix. I really want to keep all of them but it's kind of pricey. I don't know, what do you think? You do get 25% off if you buy all five pieces, which is a pretty good deal!
So, for the people that live in the US and haven't signed up for this awesome online service here's a
link
.
I'm not sure if you need a referral name but please use mine if you like (Shella).
Well hope you all have a happy hump day! Thank you to everyone that do leave a comment, it really brightens my day!