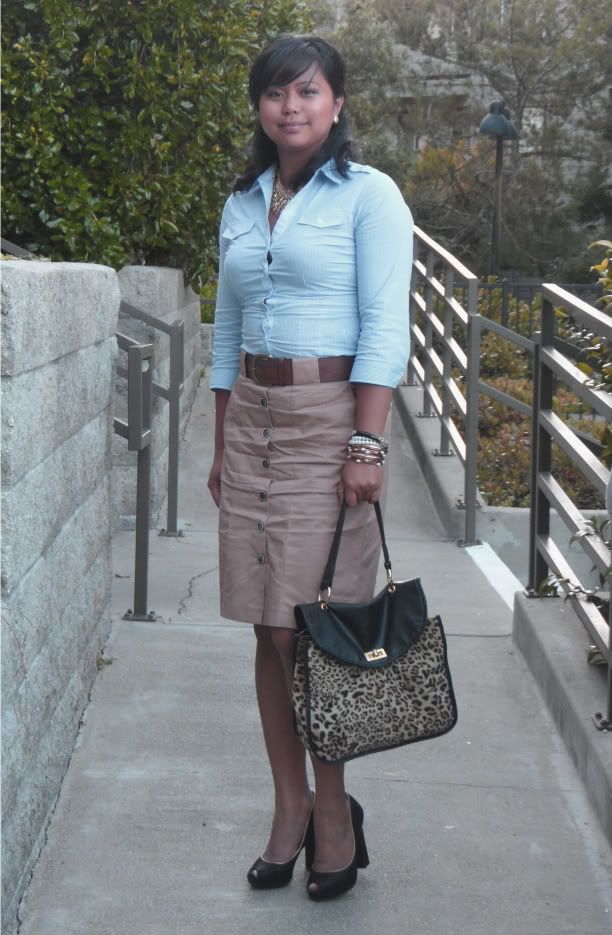 Button Down Skirt - Zara ($20!)
Grey Cropped Jacket - Banana Republic (Thrifted)
Black Pumps - Payless ($9!)
Gold Hammered Earrings - Nordstrom
Sorry for the wrinkled skirt, this was taken after work and I have been sitting all day! Just wanted to show you all what I wear to work sometimes. I think I will make this my uniform, skirt + collared top so easy to get up and go. I found the lovely hammered earrings while shopping at Nordstrom and it was just an impulse buy. Also, I was going to buy another color of the skirt because I loved it so much but didn't. Zara is having some great sales right now.
My After Work Delight = Big Mouth for the first time:
The Hangover Burger (Chipotle Mayo, Fried Egg, Bacon, Tomato, & Lettuce). It was AMAAAAZING! To top it off b.f. ordered a Vanilla & Chocolate Shake...they used Mitchell's Ice Cream which is so bomb!! I think it's a San Francisco Ice-Cream though. Hope you all have a great weekend!
HAPPY FRIDAY!
Thank you to all for commenting & to the new lovely followers!
XOXO