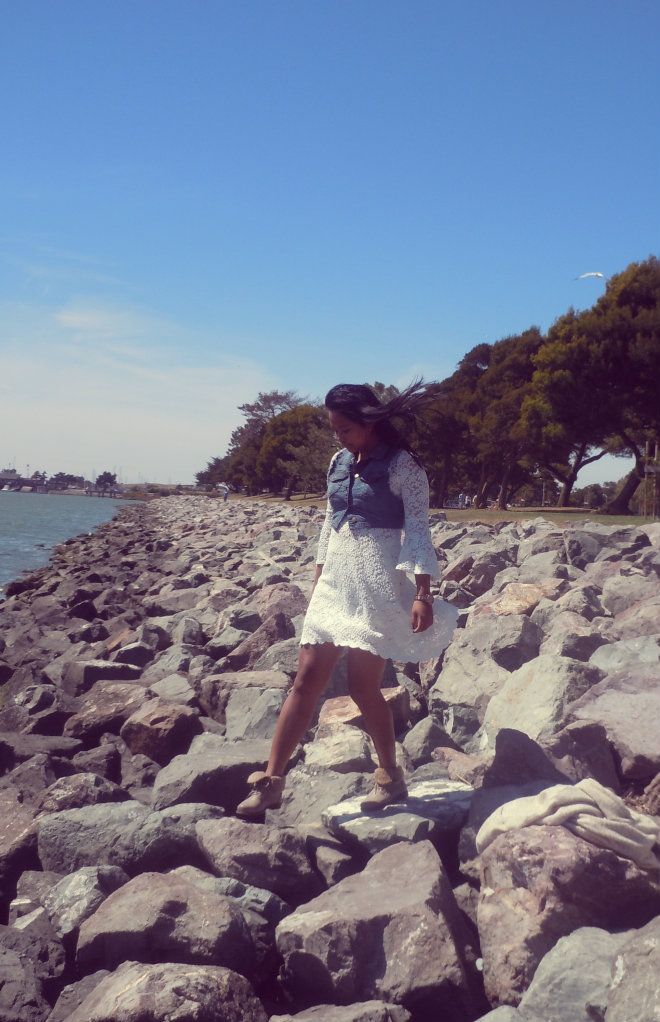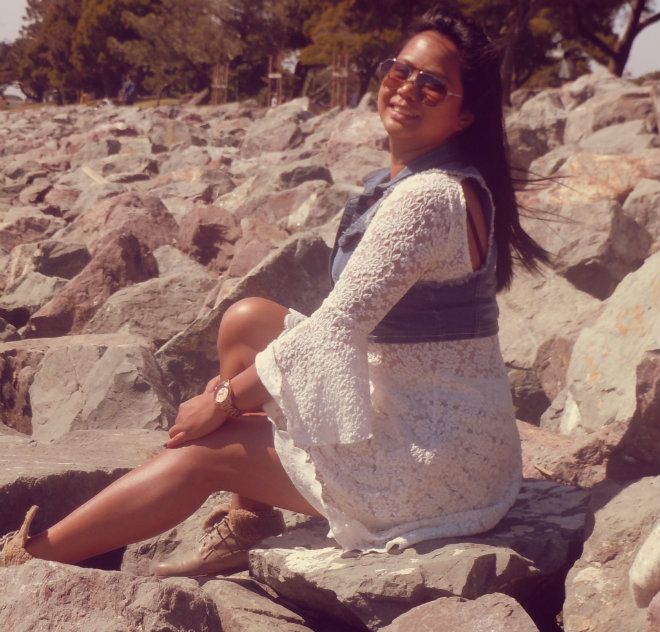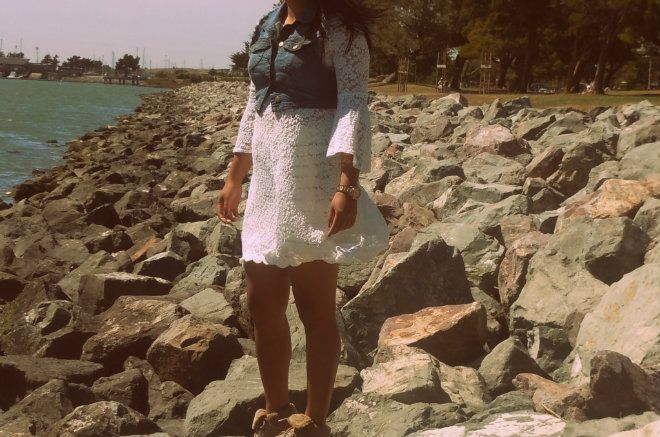 Outfit Details:
Lace Dress - Nasty Gal (loving the maxi version
here
)
Cropped Denim Vest - Forever 21
Watch - Michael Kors
Sunnies - Armani Exchange
These were taken a while back just didn't have time to post. I have been meaning to wear this very delicate lacey dress last year but never did. I just felt like it should be worn on certain events because it was so fancy. But one sunny day, decided to pull it out even though I wasn't going to any event. By dressing down with some boots, made it seem okay to wear to this lovely park. A lot of people seemed pleased to see this dress as I received many compliments! Which was a little shocker since I didn't make any effort, I just wanted to throw something on and be comfy.

Anyway, how I wish the weather was like this everyday, but that's wishful thinking. Happy Monday!
"A compliment is something like a kiss through a veil.

" - Victor Hugo